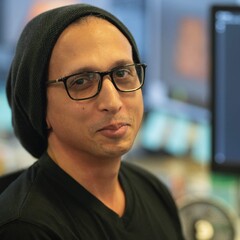 Stevans Robert
Lead Artist @ Ubisoft Paris
Paris, France
About
I've been working in the game industry for eleven years, mostly as a 3D artist. Specialized in pipeline production creation, I've been using my skills in several game studios from old previous low end generation (Nintendo Wii, DS) to VR industrie, Mobile Games and also PC Games.
For the past few years I've been working at Ubisoft, Amplitude Studios - SEGA as a Technical Artist and Lead 3D.
I'm now employed as a Lead Artist at Ubisoft Mobile Games.
Skills
Digital Sculpting
Low-poly Modeling
High-poly Modeling
Procedural Texturing
Concept Design
MaxScript
Software proficiency

ZBrush

3ds Max

Blender

Substance 3D Designer

Substance 3D Painter

Unity

Photoshop